Picnics, Special Events, & Outings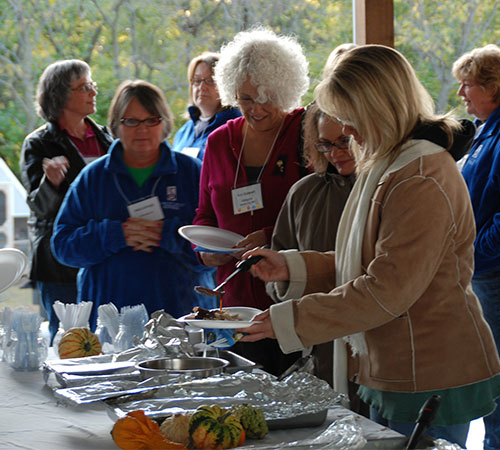 We've greatly expanded our facilities for groups, corporate events, private campfires, and picnics, and we encourage you to call today to arrange for a tour of our facilities. The farm is located only 30 minutes northeast of Wichita, just north of El Dorado.
Reunions, corporate functions, church groups, scouting ceremonies and many other special functions will find our Pavilion, fire pits, picnic groups, and the expanded area on the Pumpkin Pantry to provide perfect accommodations.
Your guests will love the great outdoors, and the fantastic variety of fun activities, including the Giant Jumping Pillow, the Corn Maze, Pedal Cars, Boo Mountain, and much more.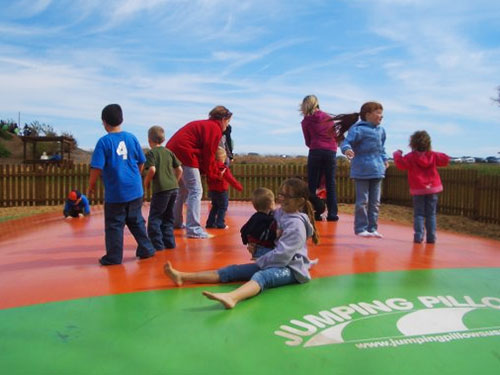 Walters' Pumpkin Patch invites your group to a fun time on the farm. Groups from age 7 months to age 70 and beyond will have a great time, with lots of interesting things to do and see, and delicious taste treats that please every palette.
We welcome Garden clubs, women's groups, corporate getaways, and civic groups, and we'll be happy to help you plan a visit that your gang will recall with fond memories!
Farm Fun Activities
Some activities are available seasonally. Please view the tabs below to see what farm fun activities are available during your party!
Included Activities
Two Giant Jumping Pillows
Corn Maze
Hayride to the Pumpkin Patch
O'Play Corral and Stockades
O'Play Barn
Farm Lake Dock & Paddle Boats
Bag Swing Over the Creek
Mountain Boo Underground Slide
Straw Bales to Climb & Jump
"No Left Turn" Maze
Crow's Nest Treehouse
Pedal Cars
Carroll's Corn Crib
Tug of War
Human Gerbil Wheel
Pay to Play Activities
Gem Mining
Pumpkin Chunkin
Zipline
Barrel Train
Duck Races
Hi-Striker
Included Activities
Two Giant Jumping Pillows
Human Gerbil Wheel
O'Play Corral and Stockades
O'Play Barn
Mountain Boo Underground Slide
Crow's Nest Treehouse
Culvert Swing
Carroll's Corn Crib
Pay to Play Activities
Pay to Play Activities not Available during off season events.