Explore our Corn Maze!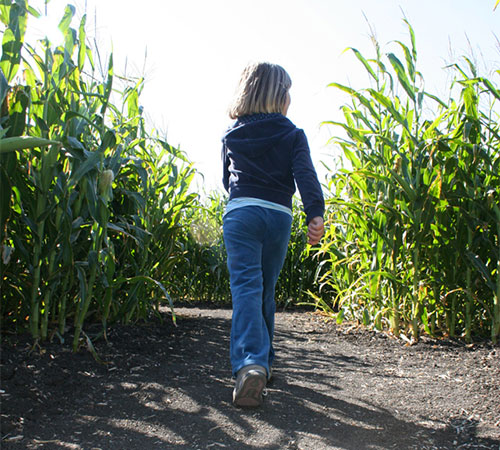 Come play our new "Maze Game." It's no longer just paths-come as a group and see who can complete the game first! The farm, pumpkin patch and corn maze is located approximately 30 minutes northeast of Wichita, just north of El Dorado.
This giant, fun-filled Corn Maze offers an interesting challenge to kids of all ages, twisting and turning, sudden deadends, and all while you are hunting through paths of corn high over your head.
The Corn Maze is included in your General Admission to the Pumpkin Patch during the day, before 7:00 p.m.
The Walters' Mascot Maze
Get to know our new farm mascot in this wacky maze! More information and a sneak peek to this year's corn maze map coming soon!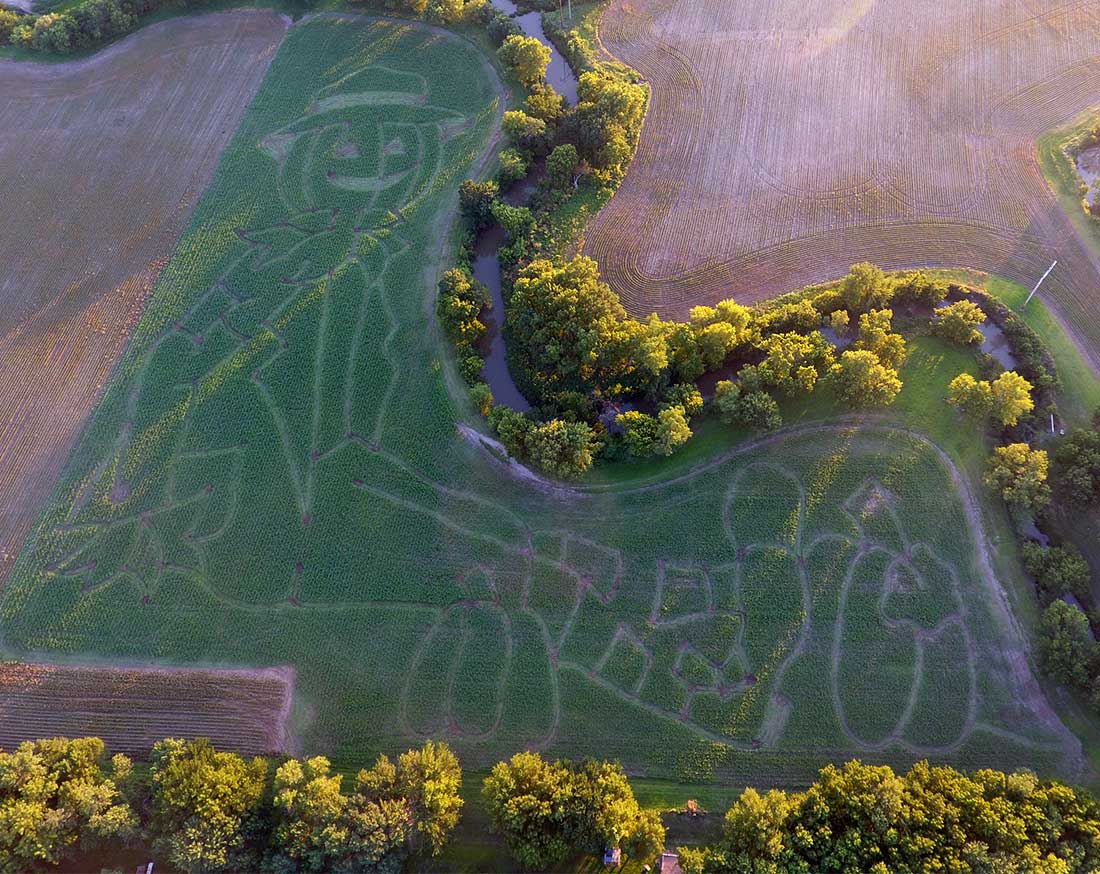 Flashlight Maze
The Corn Maze isn't challenging enough? How about we make it a little more interesting - by night!
Bring your own flashlight, and make sure your batteries are fresh. You never know what you'll see, or what you'll just hear-and think you see, in the Walters' Pumpkin Patch Flashlight Maze! Walters' Pumpkin Patch Flashlights can be purchased for $5.00.
Open from 7:00 p.m. to 10:00 p.m. on Fridays and Saturdays only.
Flashlight Maze Admission
Admission is $8.00 per person. (Or, choose a Combo Pack to do both the Flashlight Maze and the Haunted Cannery for only $24).
Your daytime general admission to the Pumpkin Patch does not include the nighttime Flashlight Maze or other special activities. Click here to view what's included.
If you still want more, visit the Haunted Cannery!